How to keep your baby cool in the summer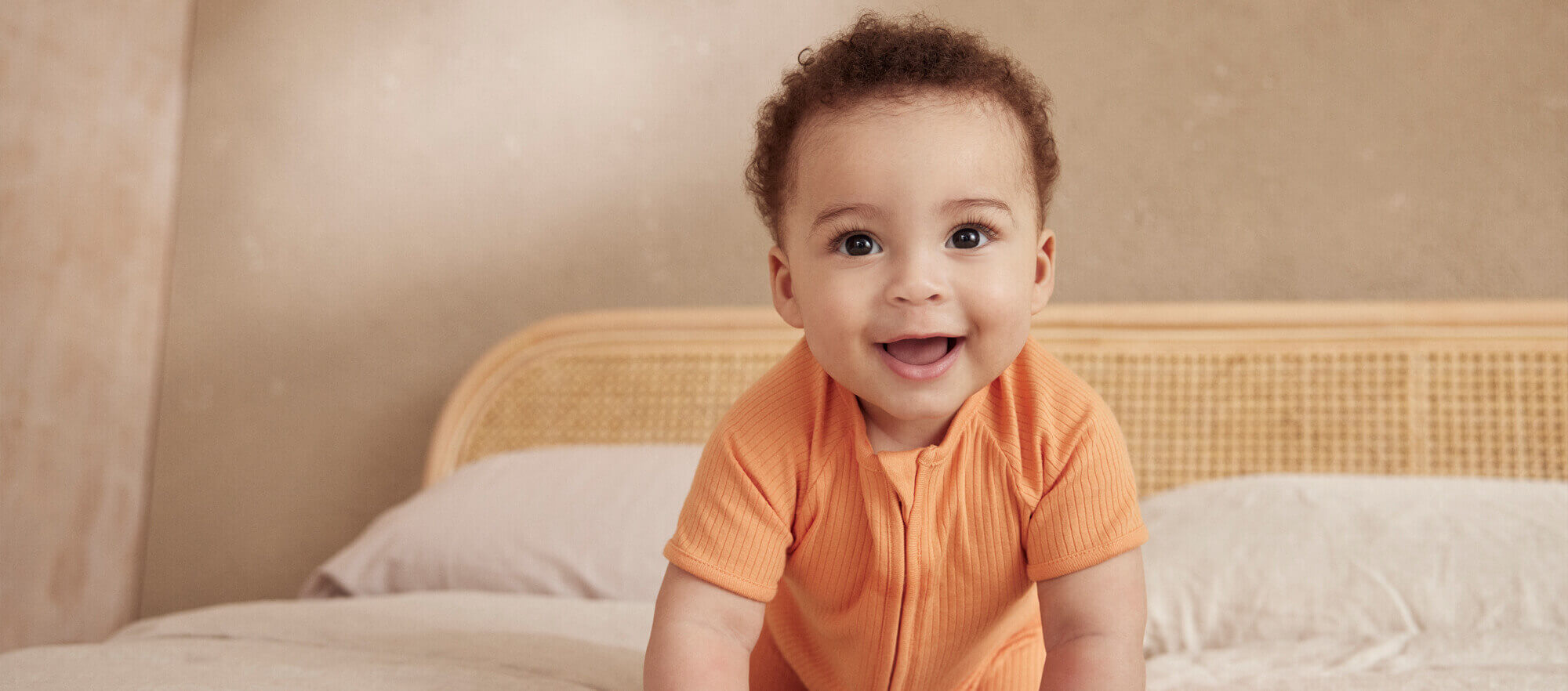 Summer is the best time to spend days outdoors as a family, exploring nature, trips to the beach and splashing in paddling pools - but after all the fun & games, it's very hard to keep your little one cool, comfortable and safe. We asked our community their favourite ways to beat the heat! 
Tip 1: Keep the sun out the room 
While keeping your baby cool in summer at night may be easier, these parents have found a way to keep their babies from heat exhaustion during the day.
"We keep the blinds down and curtains closed during the day to keep the sun rays and heat out, it has worked a treat over the last few days to keep the bedroom a bit cooler for our 4-month-old." - Claire El Radi
"In the day we usually use a blackout blind in his bedroom and keep windows closed in the height of the heat, and then in the evening we open the windows to let some air through." - Robyn @robynandteddy_ 
"Keeping the blinds shut during the day to keep the sun out, I also close the windows during the peak hours as it's just hot air coming through the windows, and open them again during the evening to cool down the room before bedtime." - Kwen @travelwithkwen 
Tip 2: Attach a portable fan on the buggy 
One way to keep your baby cool in their pram or buggy is to invest in a portable fan, this is a simple way to help them stay comfortable.
"We clip a portable fan onto the hood of the buggy so Ella gets a cool breeze when we're out and about. We bought one which has multiple settings and it didn't fall off the pram (and Ella couldn't pull it off either!) but any portable fan with a clip would work." - Rachel, MORI's Brand Manager
"We've put a desk fan in our 8-month-old's room to circulate some air around. It's working so far! Day time it's all about fluid and wet play in between naps to keep cool." - Maddie Latham
Tip 3: Use breathable fabrics 
Make sleeping through summer a breeze with breathable and comfortable fabrics. Our summer essentials have everything you need to keep your little one comfortable when it's warm.
"We make sure we use a lightweight sleeping bag, we use the MORI Clever Sleeping Bag 0.5 TOG in the Summer which is perfect for her." - Holly @holly_rose_walker
"Teddy wears a t-shirt and nappy for the day and bed to keep him cool, and he has a breathable blanket for bed." - Robyn @robynandteddy_
"The ultimate summer outfit is the Ribbed Summer Zip Sleepsuit, the soft breathable fabric keeps my little one cool and comfortable all night." - Rachel, MORI's Brand Manager
Baby wearing Ribbed Summer Zip Sleepsuit
Tip 4: Encourage water consumption & cold snacks
Get creative with how you keep your little one hydrated. Homemade frozen treats and lollies are an exciting way to encourage your little one to say refreshed,
"We've been making our own fruit ice lollies which have been a godsend! Keeping hydrated with cold water from the fridge too!" - Micaela @babyjesseandme
"Teddy has lots of fruit like watermelon and apples, and we've been practising pouring and drinking from a cup so that's encouraged lots of drinking water." - Robyn @robynandteddy_
"Homemade ice lollies - milk ones for babies, or blended fruit/smoothie using a reusable ice lolly pouch (we have NomNom ones or NUK moulds for baby)." - Claire @littlewightexplorers 
"Frozen fruit for snacks - watermelon, bananas, grapes. These are all delicious and refreshing in the heat. I also put ice in their water bottles." - Emma @emma.thomas__
Tip 5: Keep their skin cool 
"A spritz of Avène Water Spray on the face or legs for a quick cool down - my baby loves it!" - Camilla Ireson
"You could put towels or muslins in the freezer as a little short relief from the heat. Also, try filling and freezing a hot water bottle and place it in the bedroom." - Claire @littlewightexplorers 
"Playing in the paddling pool (in the shade if it's very hot weather) and then a cool bath before bedtime." - Emma @emma.thomas__
"We've been giving our little one a lukewarm bath in the evening to cool her down after a hot day, I've found this helps her sleep better too!" Holly @holly_rose_walker
Baby holding Pre-Washed Large Muslin Swaddle
Tip 6: Use a makeup brush to apply sun cream 
"Every parent knows putting suncream on a baby/toddler is like a challenge on the crystal maze…we use a clean makeup brush or applicator sponge. Ella seems to find this softer than our hands, and you get more even coverage so you know you've not missed any spots!" - Rachel, MORI's Brand Manager
Tip 7: Go out for a morning or evening walk 
Avoid the hottest parts of the day and when the sun is at's strongest by getting out for a walk or a play in the park in the morning or evening. 
"Early morning and late evening walks in the park are much cooler than during the day." - Chloe @chloeleahkingg 
Shop for your little one's summer essentials