Give a good night's sleep to an NHS parent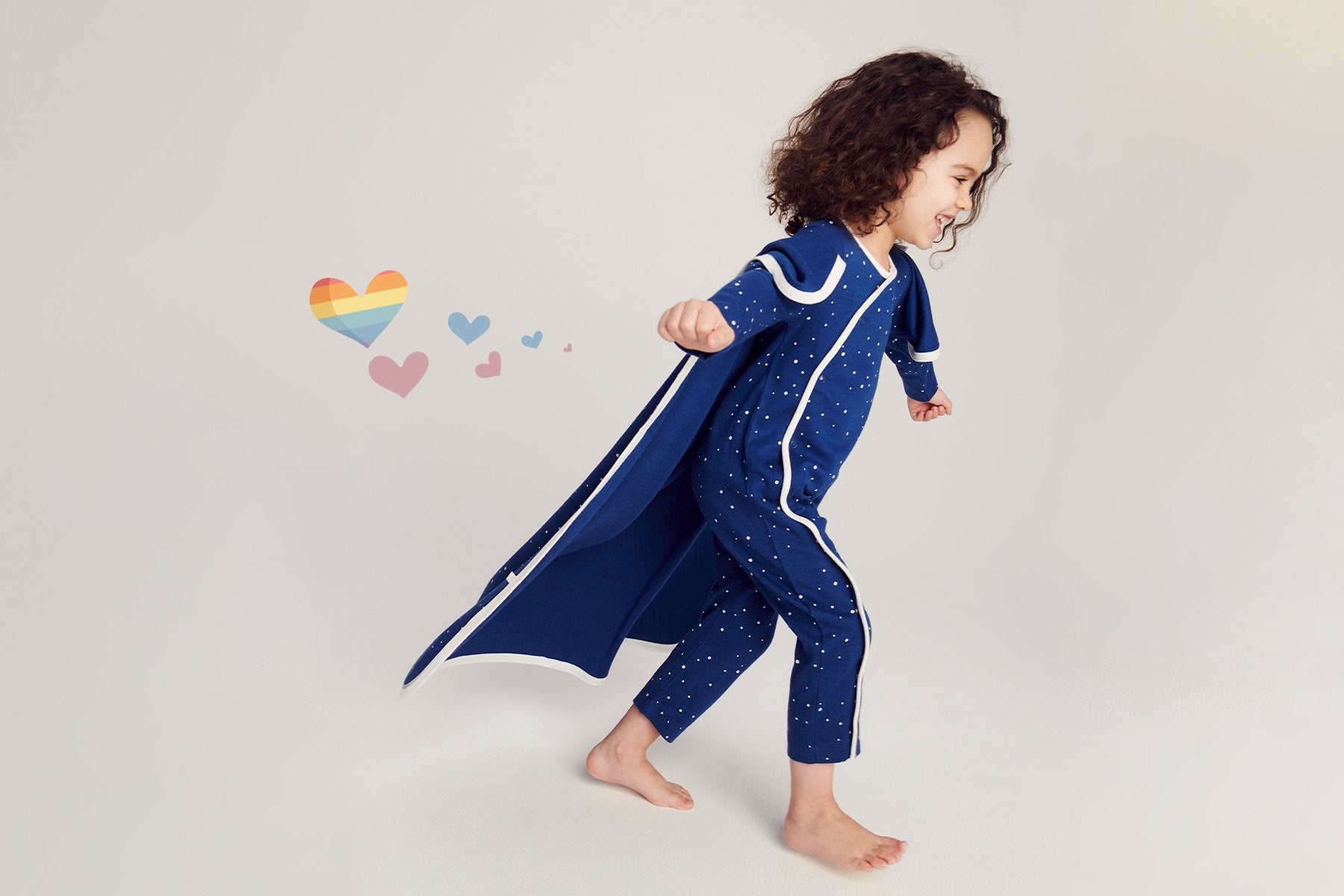 NHS workers in the UK have always been our heroes, taking care of us when we need it most. Whether we're the ones in need or simply a worried loved one, these front liners are there to offer support, guidance & invaluable skills. But this pandemic is requiring a new level of dedication, and of course, these superheroes have gone above and beyond to care for the rest of us. 
That's why we at MORI came up with a little gesture to give something back. To allow the 'rest of us to' take care of the ones who consistently give up their safety. We launched our campaign to help NHS parents sleep better, inviting our community to nominate NHS workers to receive free sleepwear for their little one.
We were blown away by the response, and MORI have now gifted thousands of sleepsuits & pyjamas to NHS parents in a matter of weeks. We knew our campaign was making a difference & we wanted to keep on supporting these superheroes so we got our customers involved too. Kindness is at the heart of everything we do at MORI & we know our community feels the same, which is why parents have been so keen to join the campaign. To get our MORI community involved, customers were able to buy to donate MORI sleepwear, at a fraction of its retail price, to gift to an NHS parent. Showing their support for people who are, in theory, strangers, but are connected by the love for their families, friends & world around them. 
Our founder Akin says: "At MORI we are incredibly grateful for the people who are keeping us going at this time. As a small business, we are very proud that we have been able to play our part in supporting the parents in the NHS, as much as we can, and are helping to make sleep time a little softer." As a company, it especially means the world to us that our community have joined in too, we know that just because we can't be together, doesn't mean we can't give together.
We asked the heroes who have already received their gifts what this campaign means to them:
"Thanks so much MORI for our wonderful PJs given to us as NHS staff. If my daughter sleeps well that means I sleep well too and a good rest between shifts is essential at the moment. The ribbed pyjamas are so soft and pretty - wish I had some too!" - Anna McDougall
"Received a gorgeous set of pyjamas for our little girl - which was gifted by MORI via their NHS campaign. We are really blown away with the generosity of this company and also the quality of the product is lovely. Really soft and will be so cosy. Love it!... " - L Loveday
"Beautiful soft cosy sleepsuit. Thank you MORI for your support of NHS workers!' - Catherine Stace
Together with your help MORI have been able to gift the gift of sleep, as our small way of saying thank you to NHS parents. We can proudly say we have been able to send thousands of sleepsuits to NHS parents across the UK.