11 top tips for potty training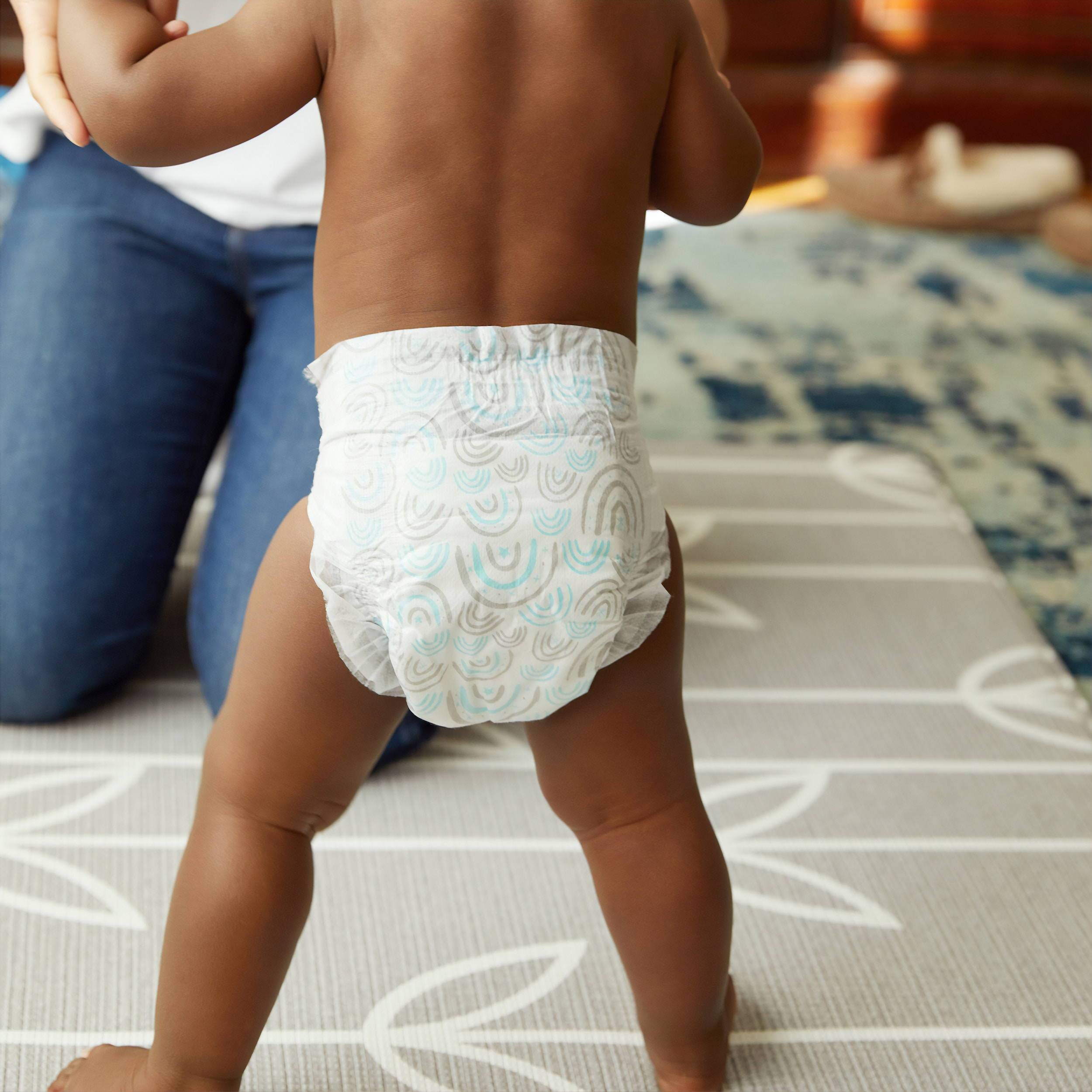 Potty training is a learning experience that can't be avoided but it one of the toughest things for a toddler to learn. It is very important for toddlers to gain confidence when potty training and to become familiar with the use of the bathroom as soon as possible. It is better to not postpone it, as it not only eases the transition from nursery to school, but is also a requirement asked by schools in order to enroll new students. Potty training can get messy but the reward at the end is so worth it!
1. communication.
Talk to your toddler about what the potty is used for and how fun it can be — even if it is not, they need to feel like it is! Potties and toilets are not part of their world so it is natural if they feel scared about them. To cope with the fear and make them feel comfortable with the potty make them decorate it with a sticker, they will be happy to see the sticker every trip to the potty. After that encourage them to use the potty, they don't need to do their business, but it is just for them to get comfortable with the new concept.
2. moral support.
Nurseries use moral support and encouragement from pears that are already using the potty. When your toddler sees another on the potty it is easier for them to normalise the task, and some might even feel motivated to copy the behavior of their little friends. If your toddler is an only child try creating a scene with a teddy bear, show them how the Teddy would do it. If you want to step from that, try taking your toddler to the bathroom with you, show him "Mummy does this and you can too, it's normal!"
3. keep calm.
Remind yourself that is a learning stage, accidents will happen on the path to succeeding. When accidents happen keep calm, put your kid in clean clothes and talk to them without making a fuss, explain they need to go in the potty so they can keep their clothes dry and smelling good.
4. rewards.
Choose an exclusive reward that your toddler can only obtain when making progress in potty training. Even if it is just a sticker, you'll be surprised by how much will it encourage your toddler, as it will bring an element of excitement to their training.
5. reminders.
If possible, create a schedule, at certain hours of the day take constant trips with your toddler to the bathroom to remind them if they have to go. It's a new behaviour for your little one to learn so they will need some reminders along the way.
6. clothes.
Nurseries don't have the luxury to have all the toddlers running around naked, but at home you do. Nudity avoids you the trouble of washing clothes and makes toddlers more aware of the time when they need to go. Do be aware that some days will definitely be a little messy!
7. reduce liquids.
Nappies can help during the night when your toddler is learning to wake up for the bathroom. However, during the potty training phase you may want to test some nights without the nappy. Sounds terrifying but if you make sure they don't have too many liquids before bed, it's worth a shot and needs to be done!
8. visuals into storytelling.
There are plenty of books about potty training. With toddlers, any comfort that serves as encouragement is helpful. Fictional characters that they can relate to during this difficult change, will often help them to understand. If you prefer there is free animated content online that will also be very helpful.
9. change nappy in bathroom.
If your toddler hasn't begun the training, this is a simple way to introduce the change in a subtle manner. Changing their nappy in the bathroom will indicate to them that now any bodily movement should take place in the bathroom.
10. disguise it as a game.
Once your toddler feels comfortable sitting on the potty, introduce a bathroom routine but in a fun way. Make them sit, feel the toilet paper, pretend to clean up and wash their hands. Tell them how good they are at playing that game.
11. be consistent.
By removing distracting or unsettling factors, you can keep your focus on potty training and that alone. You could keep one weekend free to focus solely on potty training - no visitor's or anything. It will be a tiring weekend, but repetition will really make a difference to your toddler's progress.
This is probably one of the hardest changes that parents and their toddlers have to face. Just like in any other parenthood challenge, the tool to succeed is patience and perseverance. Every toddler is unique, don't feel discouraged if some tips don't work, remind yourself that they will eventually learn how it is done. If you happened to put any of the ideas suggested in practice, please let us know, we'd love to hear your experience!
Discover MORI's best sellers. Loved by parents, a collection of our softest baby & toddler essentials crafted in our softest organic fabrics.

SHOP BEST SELLERS