What is the best position to sleep in when pregnant?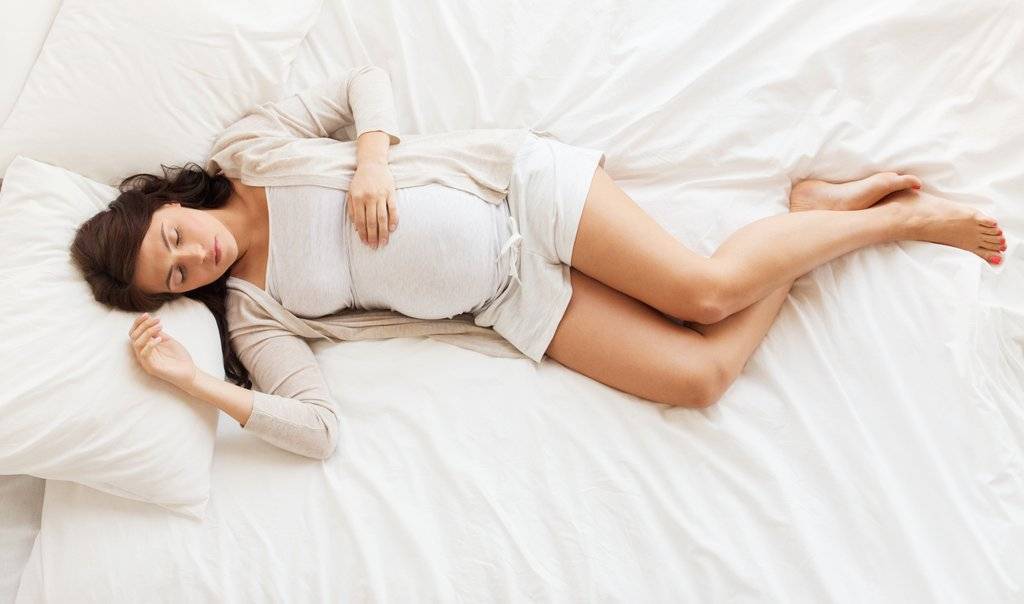 We've collaborated with Simba Sleep to help your family sleep better, so we asked the sleeping experts, Simba, what the best sleeping positions are for when you're pregnant. Here's what they suggest...
They always say you should sleep as much as possible before the baby arrives. What they don't tell you is how difficult it can be to get comfortable. Being restricted in what sleeping position you can physically lie in (stomach is a no-no) and finding some positions downright painful can make falling asleep an impossible dream.
So what is the best position to sleep in to reach that elusive land of nod? Read on to discover some bedtime solutions that will help you get some much-needed rest.
Tummy
For obvious reasons, lying on your stomach is a no-go. Even if you weren't growing a tiny human inside you, lying on your stomach is widely regarded as one of the worst positions for your neck and spine.
SOS
Sleeping on your side is for many the most comfortable position there is. Left is best but sleep on the side that is most comfortable for you. Not only will sleeping on your side ease pressure on your back, it improves circulation to give nutrient-packed blood an easier route from your heart to the placenta and nourish your baby.
Back
Lying on your back can put too much pressure on your hips and spine. Not only can it leave you waking up in severe pain, but it can also be bad for heartburn and snoring.
Support
Invest in a good mattress that supports your whole body. Most mattresses are either foam (which can leave you feeling hot) or springs (which might not offer the support you need). Try a multi-layered mattress, like the Simba Hybrid®, which offers a combination of both responsive memory foam and conical pocket springs that move with the shape of your body. It is also designed to keep you cool and comfortable throughout the night!
There are certain positions that are better but don't panic if you move during the night. You're better off letting your body move into a position that's most comfortable for you. Using pillows for support can make you much more comfortable and stop you from moving too much during the night. Try placing one between your legs, one under your tummy and one under your upper body.
Discover MORI's best sellers. Loved by parents, a collection of our softest baby & toddler essentials crafted in our softest organic fabrics.

SHOP BEST SELLERS