MORI Friends: meet the female founders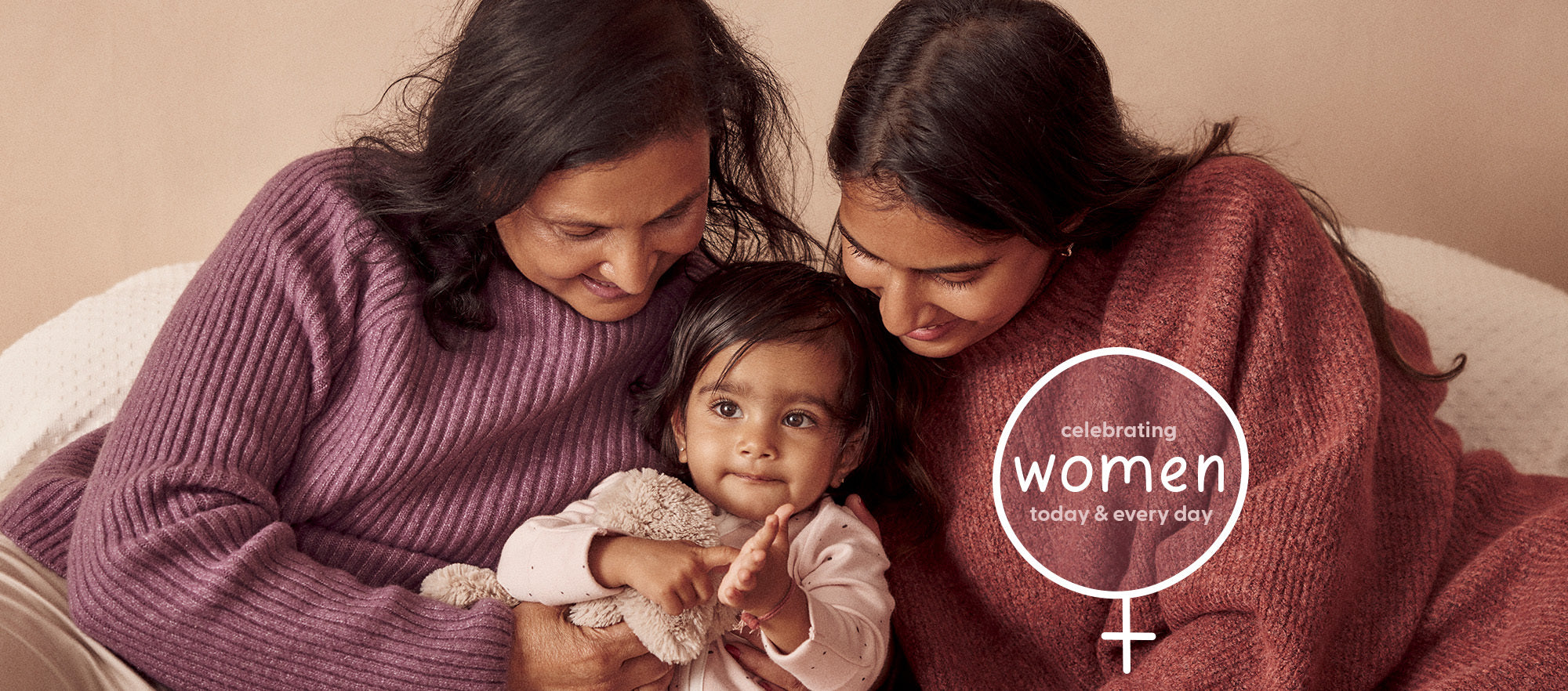 We're celebrating our female-founded partners who create products that support women throughout their motherhood journey. 
We interviewed the women behind eight of our MORI friends brands to understand how they started, what advice they have for other entrepreneurs and the key lessons they've learnt along the way.
Without further delay, let's jump right into what their thoughts on female empowerment, diversity & inclusion are.

What was your initial inspiration for getting started?

Hilde, co-founder of bbhugme

Ever since we entered into our professional lives as chiropractors, we've had a particular passion for paediatric and perinatal care, so these patient groups have always been top of mind for us.

Initially, our plan was just to make a great pregnancy pillow we could use and sell in our own clinics as we had a small franchise of family clinics back then. However, it was during the early product development phase someone urged and inspired us to think and go bigger!

Challenges with pain, discomfort and sleep during pregnancy don't discriminate based on geography, so we quickly realised the amazing opportunity we had in front of us.
bbhugme Biofoam Pregnancy Pillow


Anne Marie, founder of LIEWOOD

The idea for LIEWOOD came up after becoming a mother and suddenly realizing how much equipment you need for a child – and how non-aesthetic many of these products are.

I wanted to create products that were functional, high quality, aesthetic design, and with a sustainable approach. Being a mother is a never-ending source of inspiration and research.

Mel, founder of Storksak

I wanted to create my own business to work around my family. I realised that the restrictions of working without flexibility were just impossible, and at the time there was very little of that around.

I had one son who was three years old, and I was working freelance. I kept locking myself out of the house as I was jumping between two bags.

On a non-working day, I would use my 'rather scrappy bag' which had nappies and bits for my son inside, and on my working days, I'd switch to my regular handbag.

I kept forgetting to transfer my keys and personal bits over, and that was the moment I thought, I can't be the only one who wanted to have just one bag that did both!

What were the biggest challenges you had when starting out?
Kyra, co-founder of Oh Mumma

When we became mums we experienced first-hand how life changes.

Your focus is on your baby and ensuring that they are OK, you and your self-care slide down the list.

We wanted to support mums in any way possible when we set up Oh Mumma, starting with one act of rebellious self-care at a time.

Laura, CEO & co-founder of Lola&Lykke

Overall, I don´t think our societies or work cultures still encourage women enough to go after major goals or to follow their dreams on a large scale.

When we decided to pursue improving maternal health through Lola&Lykke, we had a clear vision of a global, world-leading brand, making a real difference in women's health.

Making this leap was terrifying – but we felt confident that trying to succeed was better than not trying at all.

And since then, once the world of opportunities has opened to us, we have grown more and more adamant to succeed in this.

I think we need to show women positive examples of success stories; we need to offer them support and networking opportunities, and we need to encourage women to take more risks in return for a more fulfilling life.

Helene, founder of Done by Deer

The biggest challenge for me has always been to limit myself 😊.

There are so many things I want to do and design. It has always been a challenge for me to hold back that inner urge to design and innovate new things.

I have been so incredibly privileged to be surrounded by very talented people with a great business sense, which has allowed me to focus on the things that I do best and to develop myself within the creative field.

It has given me the chance to concentrate on building the Done by Deer universe that is centered around our animals – the Deer friends.
Helene, founder of Done By Deer
What is a key lesson you've learned so far in the journey?

Mel, founder of Storksak

Listening. Talking to others about their experience in business and the mad juggling you have to do really helps.

I had so many coffees with people who wanted to pick my brains, and actually, I found it is just as useful to listen to them.

Really listening to our customers really helps creatively and makes sure you're always designing what is wanted.

Storksak Cabin Carry-On Bag
Aimee, founder of Pippeta
Have a good team around you. Make note of the key things that you would want your brand to stand for and constantly evaluate these to ensure the best customer satisfaction and reputation. 
Emma, founder of BINIBAMBA
Passion and resilience! If you're passionate about what you're doing you'll keep going even when the going gets tough! 
A heavy dose of resilience is so important, because, if it was easy, everyone would do it!
In what ways do you encourage diversity and inclusion?
Kyra, co-founder of Oh Mumma

We want every mum out there to feel seen and included, that's why we created Oh Mumma.

We embrace all mums no matter who they are. It's amazing to see our kids growing up in such a diverse and inclusive world so it's important to try and lead by example.

Our vision is A global community that is resilient, empathetic, anti-racist, inclusive and welcoming, so our children can live openly in a secure world without fear. 
We are investing in credentialing and building diversity and inclusion professionals within the organisation to help lead best practices in diversity and inclusion globally. 
We are providing all employees access to diversity and inclusion resources on complex topics such as intersectionality, inclusion, and equity, understanding types of bias, and learning key strategies for eliminating bias in the workplace.

We also recognise that the importance of diversity in our imagery and storytelling positively impacts how we see the world. 
We embrace differences in age, colour, disability, ethnicity, family or marital status, gender identity or expression, language, national origin, physical and mental ability, political affiliation, race, religion, sexual orientation, socio-economic status, veteran status, and other characteristics that make people unique. 
We also seek partnerships with BIPOC non-profits, brands, thought leaders, and influencers.
Hilde, co-founder of bbhugme
We try to encourage diversity and inclusion by ensuring that the information we provide is culturally sensitive and inclusive.

We acknowledge that there are different cultural experiences related to pregnancy and postpartum and that there is not one universal truth for all.

A different way to embrace diversity and inclusion is through our product portfolio: We have created products that are inclusive in the way that they are adjustable and able to adapt to various body types and/or various stages of pregnancy and postpartum.

Our organization consists of people with various professions ranging in age from their 20's to their 50's
and with personal backgrounds representing all corners of the world.
At board-level, we also ensure we keep a healthy gender balance.
Who is your biggest female influence?
Laura, CEO & co-founder of Lola&Lykke
I look up to hugely successful female entrepreneurs such as Sarah Blakely and Kate Ryder. These women have built amazing, globally operating companies whilst keeping their feet firmly on the ground.

I am inspired by strong, ambitious women, aiming high and doing remarkable things. I´ve met a lot of incredible women through my work, either working in healthcare or with improving women's health through research, investing, etc.

I really feel empowered by people who are resilient and grow through serious adversity – I think real growth can only happen when you hit rock bottom.

I love following the Female Hustlers Instagram account, there are some powerful messages there.
Aimee, founder of Pippeta
This is a hard one, I wouldn't say I have one person who I look up to. However I look up to every mum, whether they are a stay-at-home mum, working or simply caring for someone as each and everyone is amazing and a true inspiration.
Kyra, co-founder of Oh Mumma

Mine is definitely my mum. She's always been there and taught me and my sister that we can do and be anything if we work hard. Even when life has been unbelievably tough and unfair on her she's always shown strength and been an inspiration for us.

What one tip would you give to a woman wanting to start their own business?
Laura, CEO & co-founder of Lola&Lykke

Go for it! If this is your real passion, you´re not going to be satisfied until you try it out. I think we are raised to go after a ´safer´ lifestyle, or a steady income, even if you don't particularly enjoy what you do.

I really believe you need to listen to yourself and follow your dreams.

Trying out whether you can run your own business is not such a big deal, you should find out for yourself.

It's not for everyone, and I for one was completely naïve regarding the resources it requires to run your own business, from funding to finding talent, from safeguarding your own well-being to looking after others.

Me and Kati often joke that thankfully we did not know what was coming, otherwise, we would have never done it! But now that we are here, we would never go back.

Founders, Laura and Kati, of Lola&Lykke
Hilde, co-founder of bbhugme

If you have an idea for a product/solution that solves a real problem or challenge better than anyone else out there, GO FOR IT!

But also, if you're not prepared for working days, nights and weekends for the next few years OR you have a low-stress threshold and lose sleep over financial insecurity, this may not be your cup of tea.

Helene, founder of Done by Deer

Team up with skilled people and hire people that are more skilled than yourself. Never be afraid to ask others for advice.

You cannot build a business entirely on your own, since you cannot be the best at everything or possess the knowledge that is needed to solve every challenge that you face. Trust others and rest assured that it will always pay off.

Anne Marie, founder of LIEWOOD

Go for it. Trust your own intuition and stick to your idea and core values.

A part of LIEWOOD's success has definitely been that no matter how fast we've grown, I have never compromised on those values and the foundational idea of bringing aesthetic, functional design in high-quality and conscious materials into the home of modern families.
Liewood Safari Glenn Activity Blanket
Kyra, co-founder of Oh Mumma
Everything we do supports mums and parents. We work with as many mum-founded brands as possible who have, like us, set up a business whilst raising a family.

We know mums trust mums and that like us, our customers love supporting these small brands.

We chose Ronald McDonald House as our charity partner and so far have donated over 500 boxes to mums staying with them whilst their child receives medical treatment in a hospital nearby.

It means a lot to be there for them when they need it the most.

Every Oh Mumma box is created to help a mum, or a dad, we have boxes for the lads and dads too, to take a moment to remind themselves that they spend so much time looking after everyone else that they matter too.
Founders, Kyra and Shannon, of Oh Mumma
Mel, founder of Storksak

By offering a beautiful choice of baby changing bags and travel bags to make life as parents that bit easier.

Products that are super functional and have a long lifespan, so you can use them for every stage you're in.

We also have a great blog and cover the most important topics for new and expectant parents with some great experts in the field to share their wisdom.

Emma, founder of BINIBAMBA
As a brand, we always go back to how we can make the lives of our BINIBABES better.

Our products really do have sheepskin superpowers…not only are our sheepskin Snugglers super snuggly and handmade from the finest sheep on the planet, studies have shown that sheepskin naturally helps babies to settle quicker and sleep longer....and I know we all want more sleep!

Sheepskin is also naturally thermostatic, helping to regulate a baby's body temperature keeping them toasty in winter and cool come summer.

It really is a super fibre and all while being 100% natural, biodegradable & a totally sustainable source of snuggles.

BINIBAMBA Sheepskin Snuggler Buggy Liner
At MORI, we have a series called 'Thankful Thursday', we'd love to know who or what you are thankful for today?
Anne Marie, founder of LIEWOOD

I am thankful for all the loyal customers we have at LIEWOOD and the parents who chose to buy our products for their little ones.

It's a privilege to be part of such a special time in a family, from welcoming the baby and following the child as it grows.

Next, I am truly thankful for my team who makes this LIEWOOD journey possible, and every day they go that extra mile to create amazing products and results.

Last but not least, at the end of the day, my family is my biggest source of love and inspiration, which I am thankful to have in my life.

Laura, CEO & co-founder of Lola&Lykke

Today I am thankful for being brave enough to try and fail. Being an entrepreneur means a lot of stress, sleepless nights, and uncertainty.

When things get really tough, I remind myself that I have already won because I had the guts to go after my dream. So, whatever comes, I know I´ve given it my all, and that's all I can do in life. Of course, I am always eternally grateful to my best friend and business partner Kati, I could not picture life without her!

That's easy, our customers past, present, and future. 
We are grateful to every single person who chooses Ergobaby to carry their little ones through life's adventures.
It's an honour and responsibility we take very seriously.

At MORI, we're proud to showcase & support incredible female-founded brands creating amazing products that make life with a little one simpler.

We're glad we got to know our MORI partners better and can share their stories and thoughts with you, our community (and who knows, maybe this will inspire you to chase your dream of starting your own company!).

If you'd like to show your support to these amazing women - or any of the other small businesses we partner with, explore our curated collection of essentials for babies, kids & parents.