A right royal time: MORI awarded their first-ever Queen's Award for Enterprise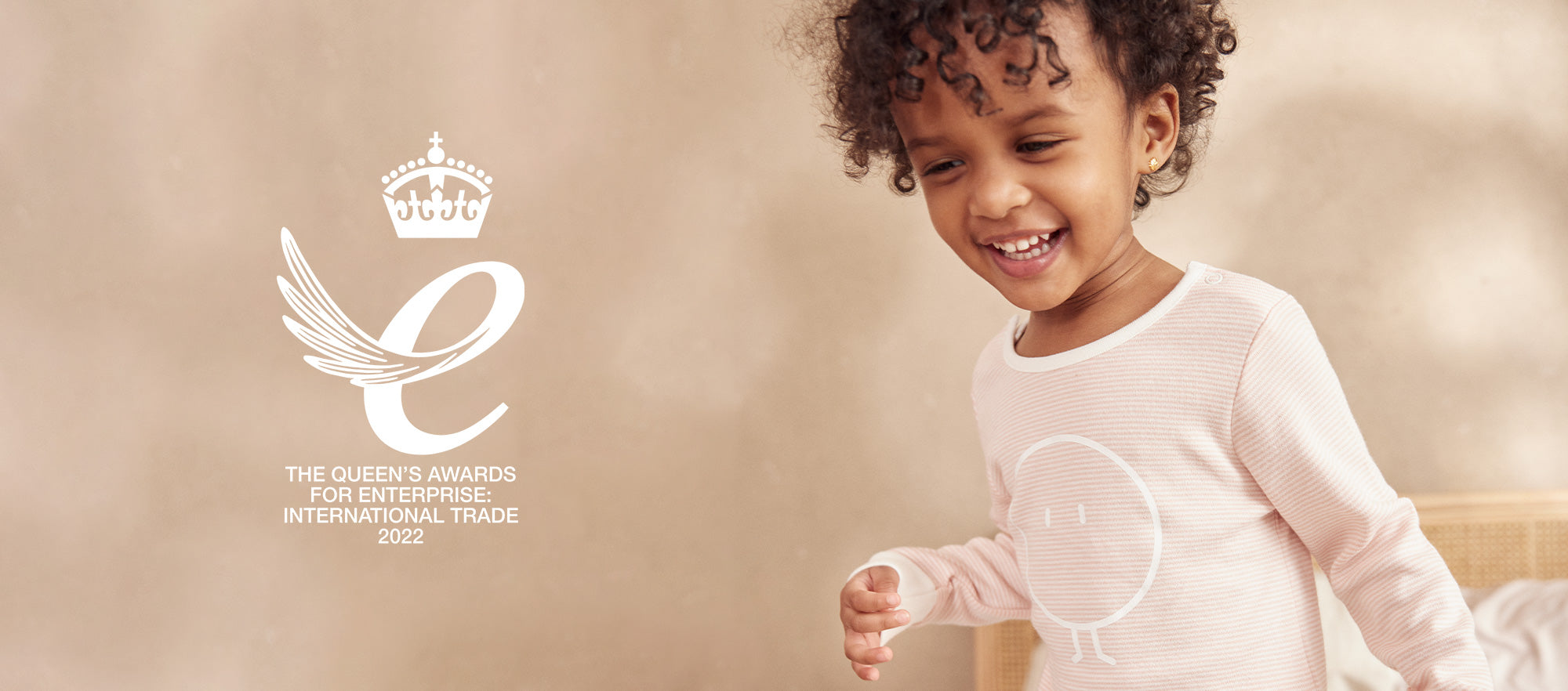 We're delighted to announce that we've won the Queen's Award for Enterprise in International Trade 2022, the highest official UK award for British businesses. 
First established in 1965, the Queen's Awards for Enterprise are the most prestigious awards for UK businesses, recognising & celebrating the outstanding achievements of companies.  Our winning category 'International Trade' acknowledges companies who have demonstrated substantial success in overseas earnings, showing year-on-year growth. 
From humble beginnings in 2015, we now have a team of over 50 people, with our supersoft, planet-friendly products now sold across the globe. Currently, we sell through online our three websites covering the UK, USA, Europe and the Rest of the World, with another 290 wholesale stockists worldwide. To be recognised by the Queen for this effort is one of our proudest achievements and drives us to remain committed to our core values, whilst continuing to grow. 
"We're absolutely thrilled to be awarded the Queen's Award for Enterprise in the International Trade category this year. We are so proud of the strong growth we have achieved in taking our brand overseas, and the fact that its success is recognised by the most prestigious award in the UK, the Queen's Award, is a great honour. 
Since 2015, our mission has been to build our brand globally, loved and trusted by parents. Last year, nearly half of the MORI products we sold are now being used by parents all around the world and inspiring them to raise kinder generations. 
This prestigious award is a true testament to the hard work of our team and suppliers, and the continued support of our customers and wholesalers." - Our founder, Akin. 
READ MORE ABOUT OUR COMMITMENT TO SUSTAINABILITY