Top Tips When Travelling With Your Little One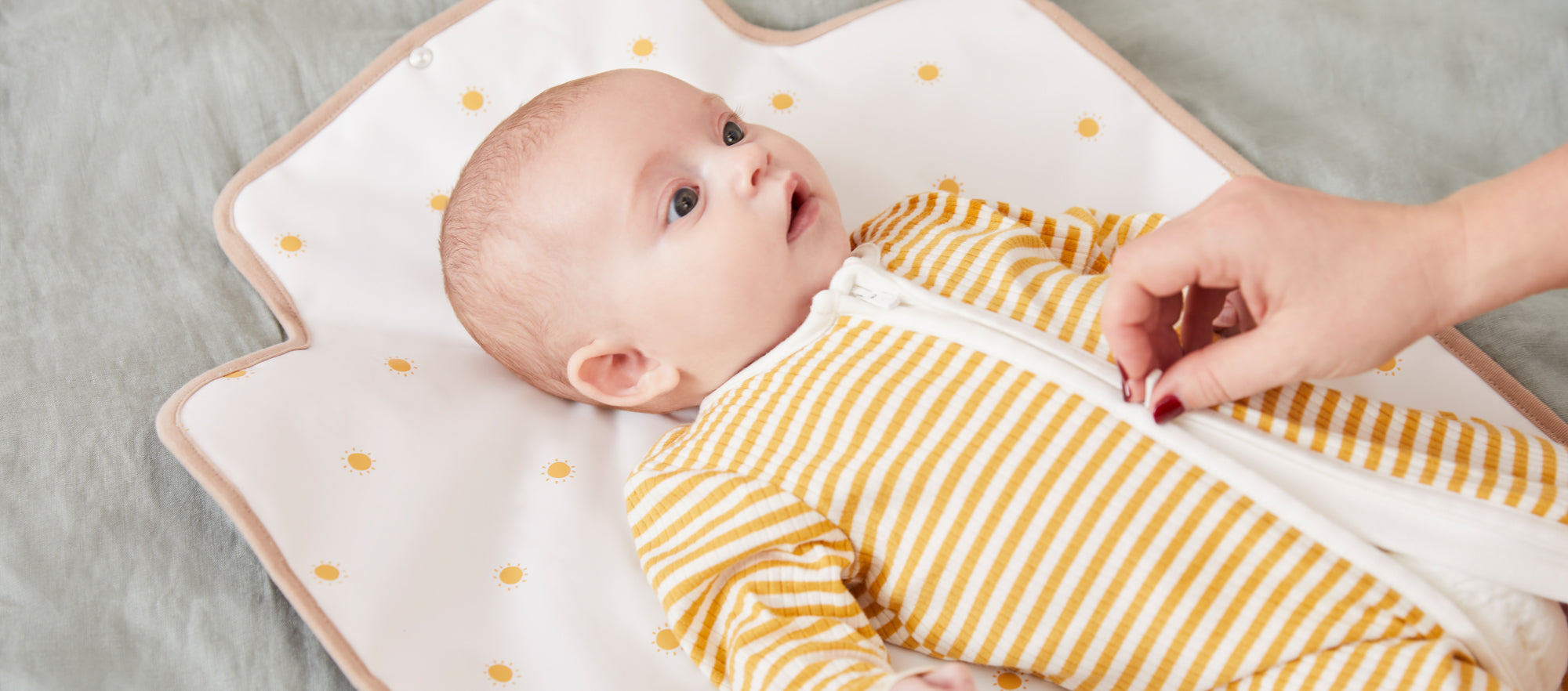 Even if you were a seasoned traveller pre-parenthood, travelling with a baby or toddler can be intimidating. Gone are the days of packing the night before and picking up all those forgotten essentials in Boots, now even the journey feels like a giant adventure. But with a few essential guidelines, plenty of planning & insider tips from other parents, travelling with your little one is surprisingly manageable! Of course, you can't avoid all turbulence, but we hope these top tips help:
Tip 1: Distraction is key!
Pick up some new toys for your journey to help distract your little one. We recommend not getting them out all at once, so you've always got something new to introduce if they get bored easily.
Tip 2: Ease popping ears 
To help with the discomfort of popping ears, make sure to have something on you that your baby or child can suck on eg. a dummy or bottle.
Tip 3: Give yourself extra time 
If you can, try to arrive at the airport (or wherever you're heading to) early to avoid rushing. Sometimes there are unexpected delays out of our control, but leaving extra time can help you feel calmer.
Tip 4: Take their favourite comforter 
Bringing your little one's most treasured comforter (this could be a teddy, blanket, or toy) can help soothe them if they're feeling a little overwhelmed or overstimulated.
Evelina (@evga)
"When travelling with a baby one of the handiest things are blankets. They can be used in so many ways - from keeping your baby not too cold and not too warm for any kind of weather, giving you some privacy when breastfeeding to using them as a towel in some emergency situations. Another big concern for mothers is 'will my baby sleep well in his new temporary bed?' To make his new environment as close to his home bed I took my baby's sleeping bag for all our travels. This way the baby will have the same conditions he was used to.
To make travels with your little one easier for parents, the number one item should be a stroller or a baby carrier. I wouldn't go anywhere without those things. On the other hand - you do not need anything fancy or lots of stuff. Just figure out appropriate clothing for your little one and you will be just fine."
Tip 5: Have your baby in their carrier 
If you're going to the airport, pop your baby carrier under your coat when you get there. Most airports will let you take your baby through security without having to take them out. This will leave your hands free and your baby undisturbed. 
Michelle LaPorte (@michellemquinn)
"Our travel essential is a swaddle. Cameron sleeps best when he is wrapped up tight! We love ones that have easy velcro or zippers so we can wrap him up without waking him or quickly get him out!"
Kelsey Branch
"For any trip, I take with my daughter Dorothy (now 19 months old), the most essential items I pack are extra pacifiers, her blankie, and some sort of baby carrier. I found that especially when travelling by plane, being able to have my hands free was extremely helpful. A useful bit of information in regards to choosing a carrier to travel with is to make sure to find one that does not have any metal parts! On our last trip we took, Dorothy fell asleep on me in the ring sling as we were waiting in line to go through security. Unfortunately, since the ring was made of metal, I had to remove it from my body and put it on the conveyor belt to go through the scanner. Of course, Dorothy woke up in the process!"
Tip 6: Bring snacks! 
Every parent's secret weapon. Again, space out when giving them out so you'll have something new to offer if needed.
Tip 7: Download their favourite show/song 
You can have the entertainment ready for distraction as soon as you need it by downloading a show, film or song to your phone or tablet. 
Tip 8: Dress comfortably (and take spares!)
Take 2-3 spare changes of clothes for inevitable spills/sickness/nappy explosions!
Faye Gooding (@mother_of_five_boys)
"My top travel tips with babies would be to always dress them comfortably for a journey in an outfit that can be changed easily, like a bodysuit or sleepsuit. I also try to leave as early as possible, we have travelled through the night before as it's cool, and the baby's sleep time so makes travelling so much easier (plus less traffic on the roads if going by car). Whenever I travel, I always take a small soft changing mat that you can put on top of a changing table or the floor and hand sanitiser in case the toilets are not close by or available (or clean). I never leave without one of the really large muslin squares as they have so many uses."
Tip 9: Try to relax & not worry too much
Our final tip is to try not to worry about what anyone might be thinking (most people are nicer than you think!) and you're doing a great job. 
Shilah (@shilahsirois)
"My top tip for new moms travelling would have to be, above all, to try and just relax! I know it seems impossible because travelling is super stressful, but your littles pick up on your stress and emotions, so if mommy has a good day, then baby probably will too!"